The GammaEdge Ecosystem:
Web Application
Advanced Charting
Market Trend Model
More Proprietary Tools
Trade with Clarity & Precision
At GammaEdge, we focus on trading clarity, not complexity. Our dedicated platform provides crisp data visualization, so you can take advantage of the precise opportunities other traders overlook.
Elevated Analysis With Our Best In Class Charting
Interactive charts, 25+ commands, multiple timeframes, and real-time data to give you a clear view of the current market structure and the key dynamics behind every major move.
Your trading toolkit at GammaEdge is always expanding
As we continually develop and refine, you gain access to even more proprietary tools to optimize your trading decisions. Here are other actionable resources at your disposal: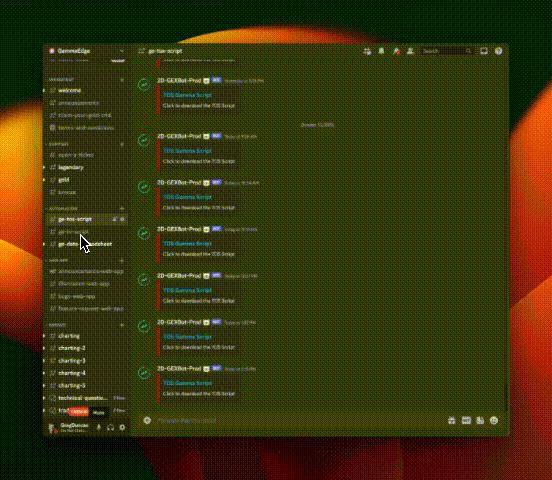 Don't Take Our Word For It
Community & Education

Quick Reference Guides

Trading Psychology
Collaborate & converse from bell to bell
Interact with like-minded traders, moderators, and co-founders through the trading day.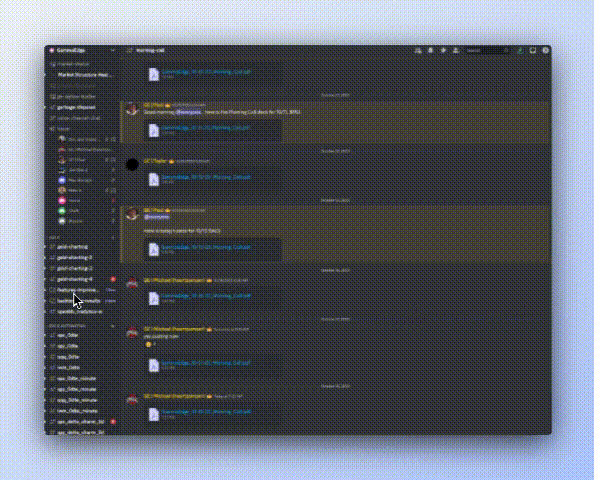 New to Options? We Got You
You'll know how to better navigate the market with definitions and examples of key terms, find key setups with our scanning & charting commands, as well as a slick sheet outlining every step behind your first trade at GammaEdge. 
Don't let your psychology hold you back
We read and analyze one trading psychology related book per month to improve our performance in the market daily. After all, trading is 90% mental!
Frequently Asked Questions
Is GammaEdge suitable for both beginners and experienced traders?

Absolutely! GammaEdge is designed for traders of all levels. While having a basic understanding of options Greeks and dealer positioning can be helpful, it's not a requirement. We've created The GammaEdge Lab, our dedicated education hub, to help all traders become proficient with the GammaEdge process, regardless of their experience level.
What style of trading fits GammaEdge?

The GammaEdge community caters to a diverse community including institutional traders, as well as futures, options, and stock traders.
Is there a free trial?

Yes! All of our memberships come with a free, 14-day trial. No risk to you!
Do you offer any community support or forums for traders to discuss strategies and ideas?

Absolutely. We have a robust discord ecosystem, which allows direct access to all members, moderators, and admins in the GammaEdge community. 
Do I have access to premarket data?

Yes! Our Web App now has functional premarket data.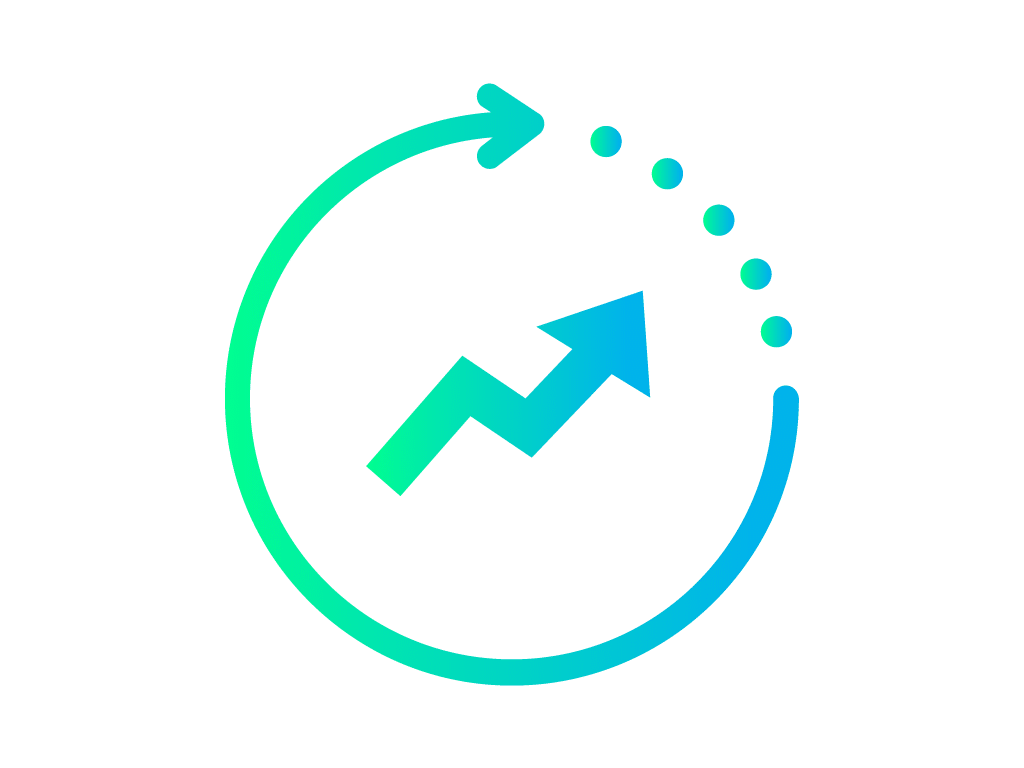 Education and tools to visualize delta/gamma/charm/vanna positioning for equities and indices.
Email: contactus@gammaedge.us